What Is Shamrock Labels' Safeguard Supply Program? [Your FAQs Answered]
So many of our customers have discovered how easy it is to enroll in our Safeguard Supply Program and take advantage of all the benefits - like safeguarding your pricing, your supply, and your delivery, and never, ever any surprise billing. What about those of you who haven't enrolled yet? Maybe you've got questions. We've got answers.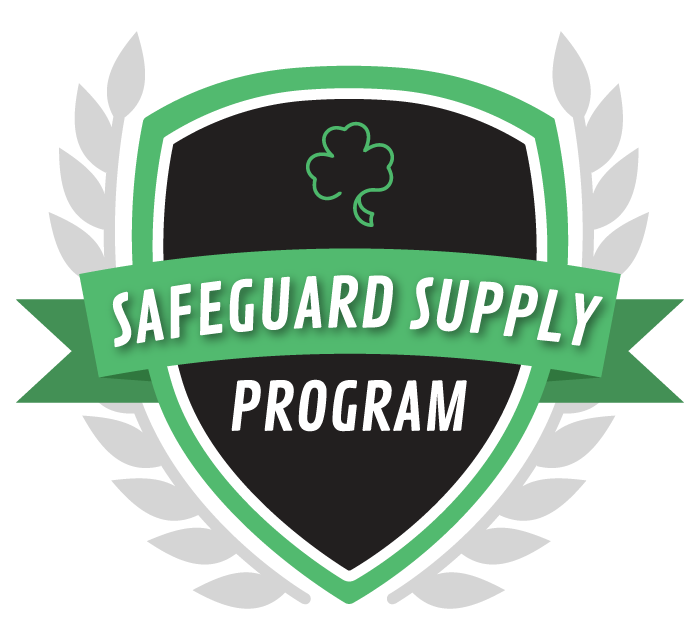 What is Shamrock Labels' Safeguard Supply Program?

A: It's our way of making sure you have your products in stock and delivered to you when you need them, without any unexpected price increases.

Do I have to pay to enroll?

A: No. The Safeguard Supply Program is free to our customers.

Are there hidden costs?

A: Absolutely not. That's not how we do business.

Is enrolling a lengthy process?

A: It's quick. We know you're busy. We'll take care of everything with you over the phone.

This sounds like a no-brainer.

A: That's not a question. But, yes, you're correct. Our Safeguard Supply Program provides predictability, stability, and security for your inventory, budgeting, and planning. Plain and simple.

What do I need to do to get started?

A: Just call us at 1-800-323-0249 or fill out the form below. We'll do the rest.
Safeguard Supply - Get Started
Safeguard Supply - Get in Touch
Don't Wait. Contact Shamrock Labels To Take Advantage Of Our Safeguard Supply Program Today.